Kevin R. Novak legal services and public policy initiatives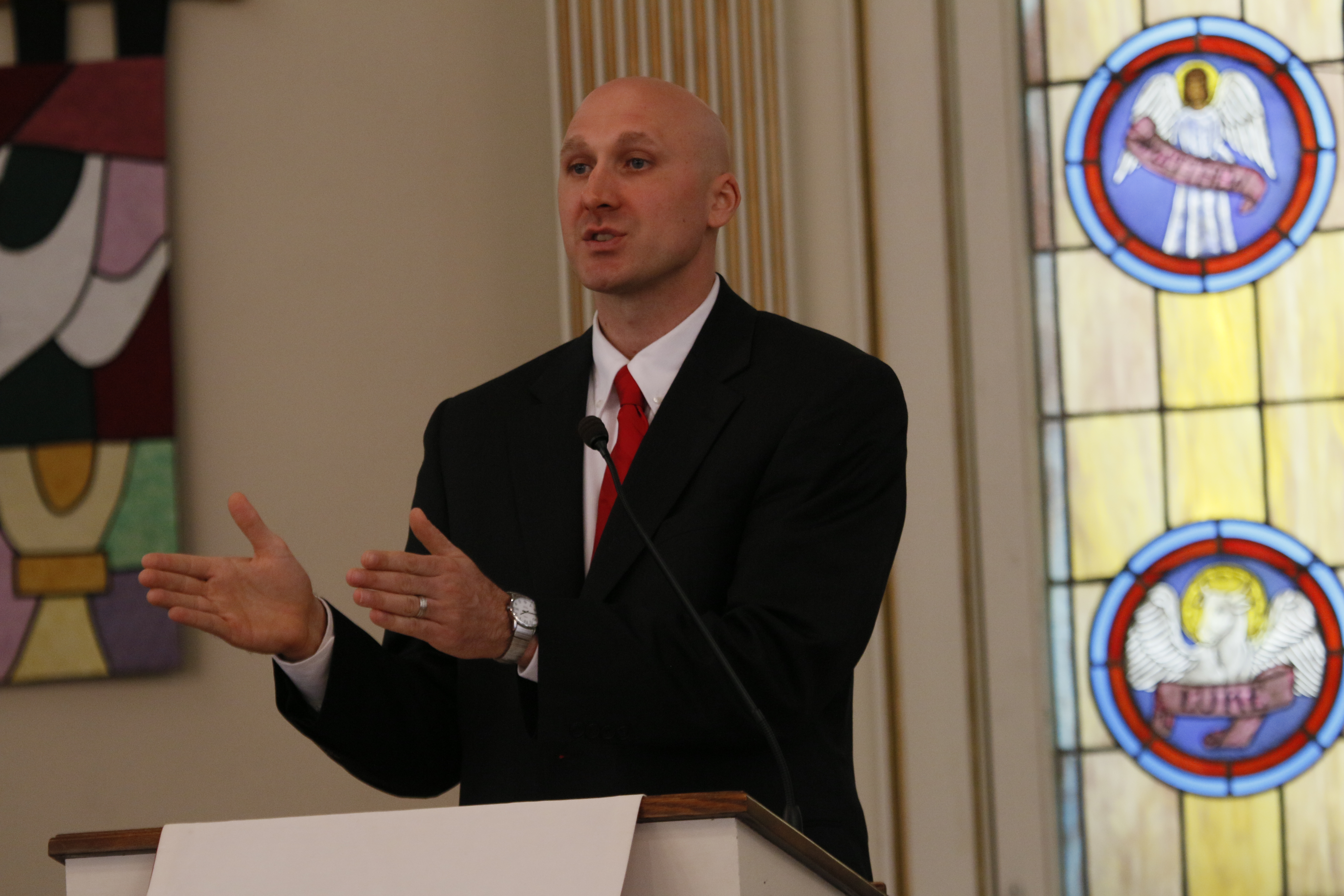 Kevin R. Novak
Attorney at Law
 (706) 952-2467
P.O. Box 1194
 Ringgold, GA  30736
Kevin R. Novak is available for hire to speak to your group, at your event, and generally teach an audience how the Bible does not justify the existence of civil government schools.
Consultation
Are you seeking to raise your child with a biblical worldview and scope of understanding, yet your rights are being challenged by the civil government? Mr. Novak zealously defends the family's God-given right to educate children in the nurture and admonition of the Lord.
Contact Now
When Do I Need An Attorney?
Is the civil government harassing your home school?
Has the civil government violated your child's Fourth Amendment protections, either in a civil government school or a private school?
Are you interested in facilitating voluntary and loving biblical wealth transfer to your family, instead of forced and involuntary wealth transfer to the civil government?
Do you want to ensure via a Last Will & Testamant that your children NEVER attend a civil government school?
Are you interested in legal solutions that are Christian and not humanistic?
Mr. Novak's law and policy services are distinct from and not related to Deconstructing the Coliseum, LLC. Also, his antagonistic politicking is separate from Deconstructing the Coliseum, LLC.
Why Do I Need An Attorney?
Now more than ever humans are trying to displace God as the ultimate authority. These humans are especially dangerous to home school parents (most of whom hold that Jehovah is the ultimate authority – I agree with them), since humans exercise their "authority" as physical power via the civil government. In sum, more than ever humans – Americans – think that your children belong to the civil government and not the family government. God continues to bless home school parents and students, who I believe are the future leaders of America. We must continue to exercise our God-given right to homeschool, and exercise the right responsibly. Exercising the right responsibly in the Commonwealth of Virginia means giving annual Notice of Intent or making a Religious Exemption. I can help you with both of these; I can also help you deal with an antagonistic school board or superintendent, in a kind but firm legal manner.
In addition to lawyering Mr. Novak advises individuals and groups on local and state education policy issues. He also advises groups on how to create an abolition ethos, taking their followers from defense to offense, and strategizing and leading with Christian education policy.
About Mr. Novak
Kevin R. Novak, a former homeschool administrator, is the President of Deconstructing the Coliseum, LLC. Separate from Deconstructing the Coliseum, Mr. Novak is a Texas and Virginia licensed attorney who focuses on education issues, including defending homeschoolers. Mr. Novak believes in defending homeschoolers because it is an offensive approach to advancing the gospel of Jesus Christ. Prior to lawyering, Mr. Novak spent over seven years in the insurance business and many years in Christ-centered basketball ministry and inner-city (Chicago) homeless outreach. Mr. Novak discourages the man-centered (humanistic) religion that arbitrarily excludes Jesus Christ from law and education.
Mr. Novak is an often featured radio and podcast guest, having been interviewed by American Family Association, Kevin Swanson (Generations), and Janet Mefferd. He is a commentator in the Escaping Common Core documentary, speaks at various events (including home school events) and hosts (through DtC) the annual Great Education Forum. Mr. Novak is a former Administrator at Alliance Christian Academy. He is an affiliate attorney with Southern States Police Benevolent Association, Pacific Justice Institute, and the National Center for Life and Liberty.
Publications: Reformation Without Tarrying for Any: The Future of the Free Exercise Clause; Impeachment of Christianity; John Milton Project: True Liberty in a New Media Age; Can Your Child Be Taught the Truth in a Public School?; Abolition: Overcoming the Christian Establishment on Education