The Third Annual Great Education Forum is an annual event, sponsored by Deconstructing the Coliseum, where a provocative education question is addressed. The first two Great Education Forum years there was informal debate. This year is a special format, since it is the 500 year anniversary of God moving through our Protestant Reformers.
Join us for a God-honoring afternoon of celebrating the Protestant Reformation's 500 year anniversary, in light of "public education" in America, and the civil government school system's destruction of Calvinistic doctrine. Where is the Protestant Reformation now in America, after one hundred fifty years of civil government schools? How much has the civil government school system undermined Reformed doctrine, especially amongst our children? How do we return morality, culture, and politics to Christ-centeredness, through education?
This year's event will be held at The New Geneva Christian Leadership Academy in Appomattox, Virginia, which is owned and operated by the Rev. Dr. Paul Michael Raymond and his wife Jane Raymond. New Geneva is "advancing the Kingdom of Christ through Scholarship, Leadership and Action." New Geneva includes the Ambassador School, Graduate School & Seminary, and Chalcedon Teacher Training Institute. New Geneva also has a café and library, where hundreds and hundreds of Christian books are housed. (The library houses books formerly owned by Gary North and Rousas John Rushdoony, specifically donated to New Geneva for the purpose of advancing Christian dominion.) There is also Reformed Bible Church, over which Dr. Raymond is Pastor.
Watch the Live broadcast via this link here!
Click on the "Webcast LIVE NOW!" link on the left sidebar to access the broadcast
J White Media will be producing the video for the #3AGEF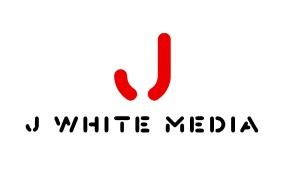 The Protestant Reformation's 500 year anniversary! How civil government schools have undermined the Protestant Reformation.
Saturday, April 29th, 2017   1p(E)
New Geneva Christian Leadership Academy in Appomattox, VA.
New Geneva Christian Leadership Academy
222 Harrell Street
Appomattox, VA
New Geneva Christian Leadership Academy